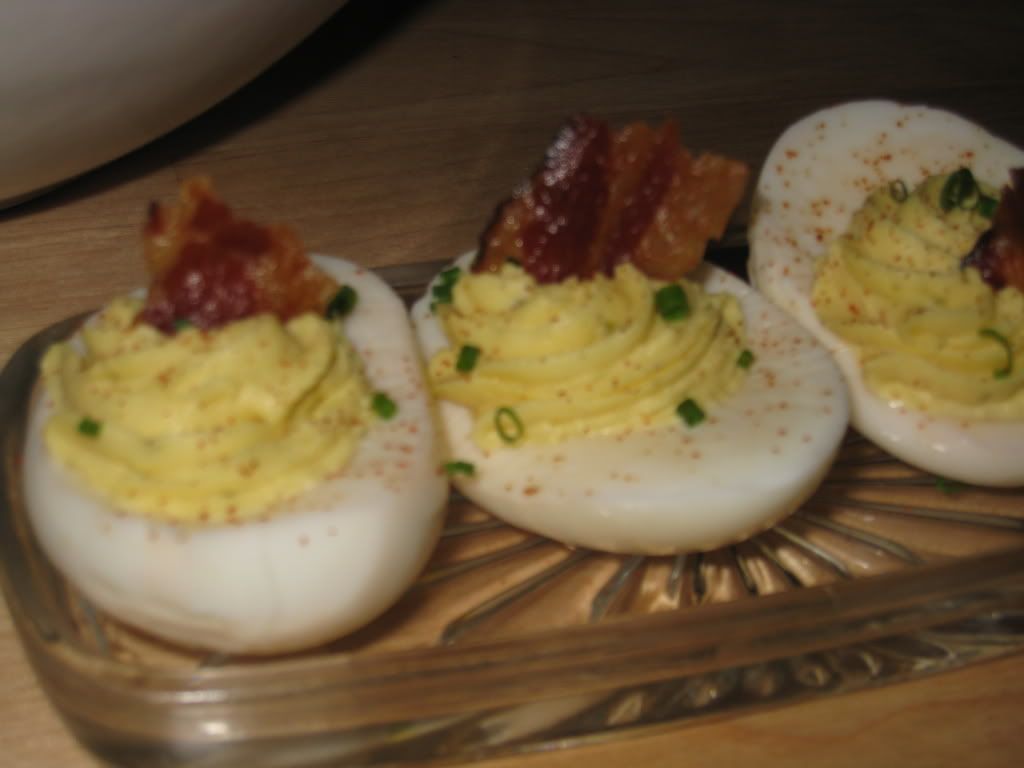 Easy Deviled Egg recipe:
Ingredients
8 hard-cooked eggs
1 package (8 ounces) cream cheese, softened
2 teaspoons Dijon mustard (we get the kind witht he mustard seeds)
1/4 teaspoon salt
1/4 teaspoon pepper
3 bacon strips, cooked and crumbled
Easy Deviled Eggs
Put cooked egg yolks in a zip lock bag. Seal, mash till they are all broken
up. Add remainder of ingredients, reseal, keep mashing it up mixing thoroughly,
cut the tip of the baggy, squeeze mixture into egg and sprinkle the top with the crumbled bacon.  
Just throw bag away when done easy clean up.